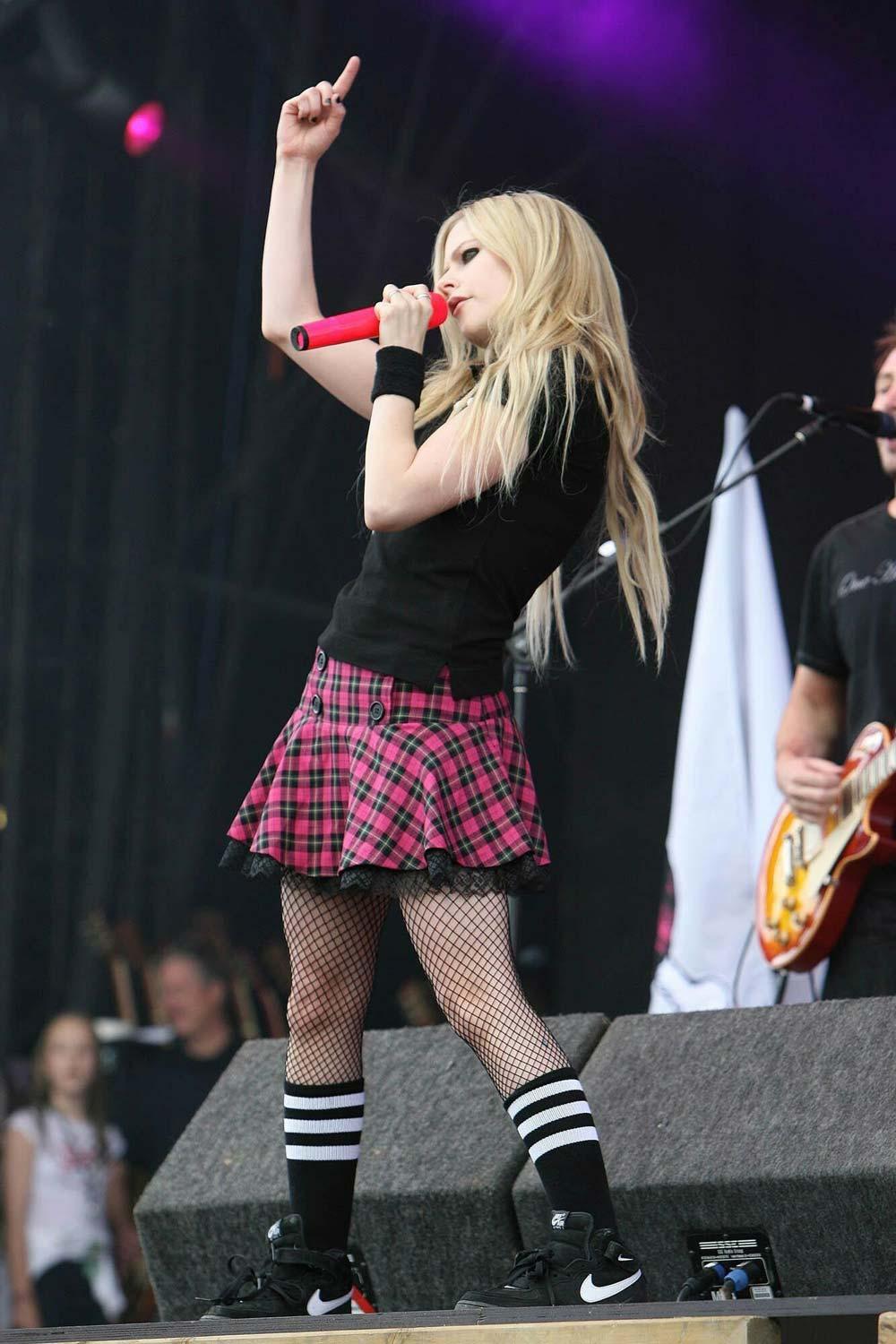 Not i care..... (I'm no big fan, plus i heard she sucks live.)
But whats with the lame ass excuse??
Avril is too sexy to perform in Malaysia?
Load of bullcrap if you ask me.
It's not ok for
Avril
to dance around in hotpants and a tank top, But OK for Hannah Tan to pose in a Bikini on her Album Cover?
It's not OK that
the PussyCatDolls
danced provocatively on stage but OK for the skimpy clad
Malaysian girl
s who were shakin their things' off stage?
PCD. At least they get paid to look slutty.
Pic is actually from the Roxy tour earlier this year. But you get my point.
Notice most of the act getting fined/canceled are female acts.
First Beyonce, then Inul, now Avril....
Are women no longer allowed to perform in malaysia?
There's a rule now that in Malaysia, all performers are required to wear clothes without obscene or drug-related images. They also need to be covered from chest to knees and need to refrain from shouting, jumping, hugging and kissing on stage.
*wtf?*

Ok, i get it that we don't want
a bunch of naked
people on stage. I mean i agree with that.
Whats with the
no shouting, jumping, hugging and kissing
rule?? I don't get it.
The only reason Celine, Mariah and Whitney got to perform in Malaysia is cuz they've been around FOREVER! And are considered veteran acts. The kind of show your parents will want to go see, more than you.
So is any Modern female act is a big No NO these days?
I guess we can say goodbye to hopes of a Christina Aguilera, or Fergie concert in KL.
Thank god
Singapore
is so nearby.