Timothy Olyphant should never again play a bald killer.
NEVER AGAIN!!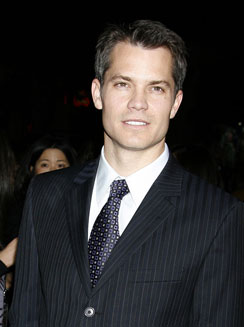 Hot.
Bald. And Not Hot
All i could think during the movie was 'Make it stop!!! MAKE IT STOP!!'
You've seen one bald headed assasin with a flare for half naked hookers with tattoo's, you've seen them all.
Think Triple X (XXX). Think Vin Diesel. Think Bald Bad Ass .
Now, This is how you rock not having hair!
Think Timothy Olyphant??
Think Again.
Owh and did anyone else feel like the starting of the movie reminds u of 'DARK ANGEL' with Jessica Alba's character Max replaced with a pale bald boy???
I mean THEY HAD BARCODES TOO!! Maybe they were from the same training facility?
hurm....... *ponders*