I'm addicted to the
ROCK LEGEND
application on Facebook.
DAMMIT!!
I always thought people were pathetic to be playing on facebook apps. The lumba2 kereta ones, the vampires, pirates and what not.... gila annoying. Takde life ke hape?
Then, bloody hell!! i'm hooked!!! I only open facebook to 'battle bands' and win 'fame' points for my awesome band 'The Neon Knickers'. :P :P
Lookie! My band members whom i bought online,
i know only half of these people personally. :P

I officially have no life
and hence forth abandon any form
of coolness i use to/might have had.
but seriously, damn fun...
you can even dress up ur 'rocker' and ACCESSORIES!!
It's like rockstar barbie!
weeee! :P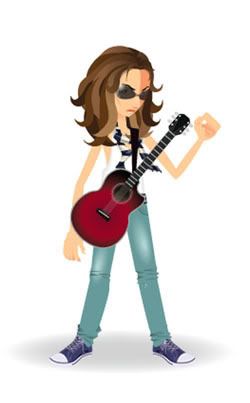 Watch are you waiting for la, Come play with me. hehehehe.