So last
Saturday (12/09)
was the day
the Latif's
met
the Adam's
. It was definitely an interesting night.
What was suppose to be just a
'Merisik'
turned out to be a whole '
Engagement'
thinggy... Cuz we all decided that having a big kenduri for the engagement would be to much of a hassle, with his parents being overseas and my family being mostly consisting of senior citizens.
(Love you tok!)
Honestly, i do prefer it this way. It was much more intimate, with people who really care, as apposed to have some spectacle filled with people who don't really give a shit about me and just there to be negative.
So there it is,
WE ARE ENGAGED!
weeeeee! I know i'm like SO over excited about this,
LIKE OMG i'm such a girl
. I never EVER thought i would be the marrying type, but now i feel like I'M SO READY. huhu I'll probably annoy my girlfriends to death with wedding talk.. but really, what's a girl supposed to do?
Me and Mundzir
have been getting a lot of mixed reactions about the news, which is understandable, it's a BIG leap.. but mostly it's been positive. So YAY.
So anyway, we don't have a date yet.. but it's probably gonna be end of 2010. Ye, lama lagi.. so you got lot of time to plan what you are gonna get me. :P
OH LOOK PICTURES!!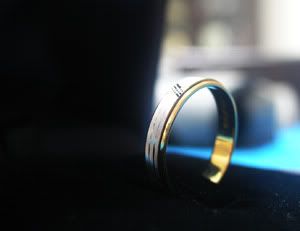 Funny story about the ring:
My wonderful boyfriend
bought it like a million times too small. So when his mother tried to put it on me, i had to wear it on my pinky.
How Embarrassing.
Then he went to change it recently and it was still about a size TOO SMALL. But this time he said he can't exchanged it anymore, when i asked why he showed me the engraving inside. It was so sweet, how on earth could you be mad. Haih.
ps: I'm not telling you what he wrote, but it was super sweet. :)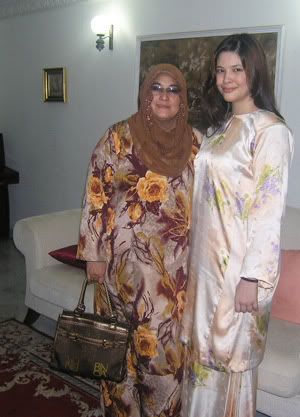 Me with Future mom-in-law
*coughcoughcough*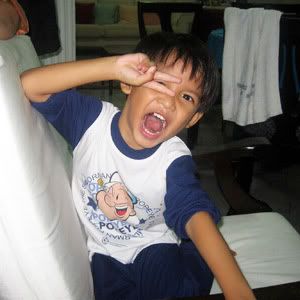 Amacam, familiar tak pose ni?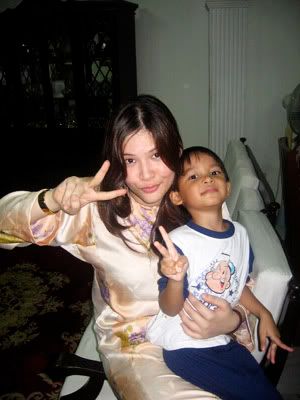 I'm a frickin' rolemodel! woot!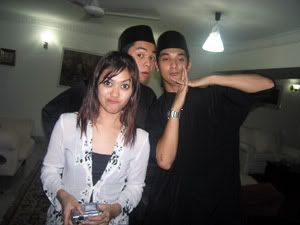 The Latif's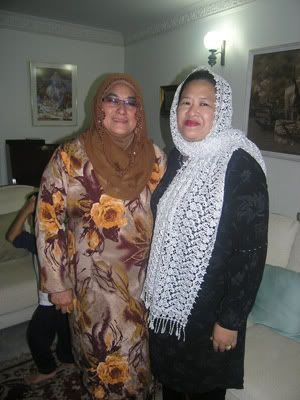 The Mom's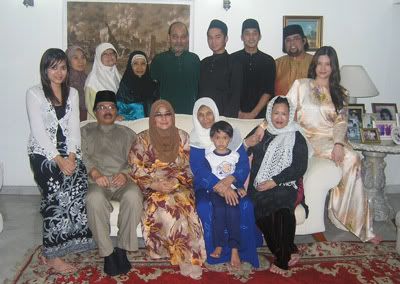 Our families!!