I've been getting a lot of msgs asking about what happened with me and the
chicken money.
I was coming home from work wednesday morning, i was feeling really exhausted so took a cab home.
I didn't realize how tired i was. I got to my destination i reached into my bag for cash to pay for the fare. As i got out of the cab the man called me back. Apparently, i tried to pay the dude with this........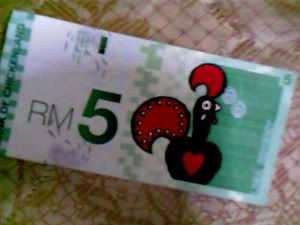 Yeah... he didn't think it was funny either. :P