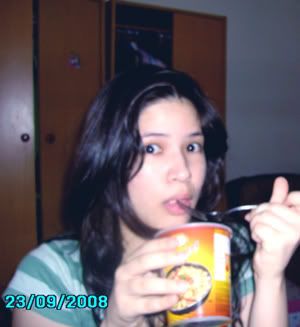 I got surat DOCTOR OK.
He sed i cannot puasa due to medical reasons.
Ngahahaha!
I want McD...
but shy shy to go buy.
SO i eat MAMEE
SLLRRPP
alone in my room while watching 90210
*the new one, no jason priestly... agak kecewa
*!!!
I just got back from Tmn
Le
Melawati.

HAPPY BESDAY to My Tok Shaffour.
You are the most beautiful 72 year old i've ever met! :D
Love Ya. XoXOoXOXOxo!!